Our School

We are a non – profitable educational trust committed for the children with Autism Spectrum Disorder, Attention Deficit Hyperactivity Disorder and Learning Disability. We provide holistic solution for the disabled children. The person with any disabilities has equal rights to lead a better quality of life. Our aim is to provide need based comprehensive rehabilitation through team approach facilitating inclusion, ensuring empowerment of persons with disabilities and their families. This is not a special school, it is a mainstream for the disabled children to help  improve their socialism. Rehabilitation is our Motto.
"At Mitra we are dedicated in enriching the lives of people with autism."
– Management
Objectives
We aim to achieve holistic solution for the disabled children through,
Promoting early identification and assessment of children with delayed milestone.

Providing early intervention.

Providing a peaceful and pleasant environment to facilitate learning.

Teaching children through strategic learning method.

Offering customized remedy which helps to overcome academic impediments.

Creating support for families with the disabled children.

We focus on supporting individuals with autism through the whole life journey and enable them to have fulfilling life experiences.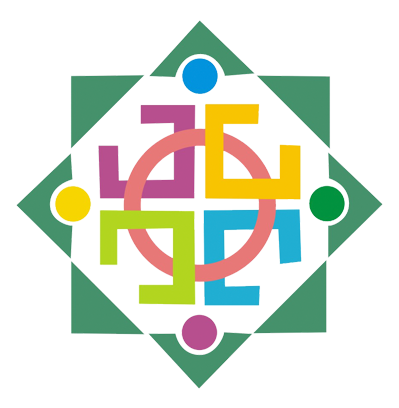 Management

Dr. Maragathavalli, MD,  D.G.O
Managing Director, Pushpalata Educational Centre
Mr. Balasubramaniam, M.A. B.L
Director, Pushpalata Educational Centre
Mrs. Pushpalata Pooranan, MBA
Director, Pushpalata Educational Centre
Services provided by us


We focus on supporting individuals with autism through the whole life journey and enabling them to have fulfilling life experiences.
Early intervention
We render a systematic service that helps the tiny tots with prolonging developmental or disorder to learn basic and innovative skills which paves the way to develop during their initial stages.

Occupational Therapy
Occupational Therapy focuses mainly on the people with physical, mental or cognitive disorder in identifying the work and participation in daily activities.
Speech Therapy
Autism can affect speech and social communication in many ways. Hence we concentrate on Speech Therapy as a major part of treatment for autism to have a better social communication.

Behavioural Therapy
A kind of treatment, through which the young children with autism spectrum disorders (ASD), including Applied Behaviour Analysis and Pivotal Response Training. Older children, teens, and adults with ASD may benefit from another intervention with a behavioural component.

Daily activities learning
Social skills may not be developed merely by the daily life experiences, In order to achieve it, we facilitate them with an individual, specialized instructions and specialized training by the highly skilled professionals.
Special Education
Autism is one of the qualifying conditions outlined in the thirteen categories of special education as defined by the Individuals with Disabilities Education Act beginning at age of 3, a child with an official definition of autism is entitled to a free appropriate education in the least restrictive environment.

Yoga and Meditation Training
A specially designed Integrated Approach to Yoga Therapy module was applied to Autism Spectrum Disorders over a period of two academic years. Consistency and magnitude of effects make the findings significant.

Sensory Integration Therapy
Usually children and adults with autism, as well as those with other developmental disabilities, may have a dis- functional sensory system. Sometimes one or more senses are either over- or under-reactive to stimulation. We help them through sensory Integration Therapy.

Auditory Integration Therapy
Auditory Integration Training (AIT) is a powerful educational music programme which may help people with autism, developmental delays, poor concentration, and a variety of other special needs.

Socialization for Autism Spectrum
Social skills for typical children come with trial and error on the playgrounds for the variety of unwritten rules in a social world. These skills can be the most abstract and complex concepts for them to learn.
Co – Curricular activities
We encourage the children affected with autism to have involvement in co-curricular activities like art and craft – drawing, painting and sports like the normal children.

Psychological Intervention
Research into psychosocial interventions (particularly cognitive-behaviour therapy and social skills training) for social-communication deficits among individuals with autism spectrum disorder (ASD) has proliferated.

Psychological Counselling and Guidance
We also assist them with  Cognitive Behaviour Therapy, Rational Emotive Behaviour Therapy for our students to improve the cognitive process, behaviour and emotions. We also provide Exposure Therapy and Systematic desensitization for phobic and anxiety disorders along with counselling.
We can help you
We have a dedicated team of Autism Advisors who are trained and experienced in working with people on the autism spectrum and who can offer personalised help and support.